Well, I've finally cracked!
I brought home an IMI/Magnum Research Desert Eagle MK VII today...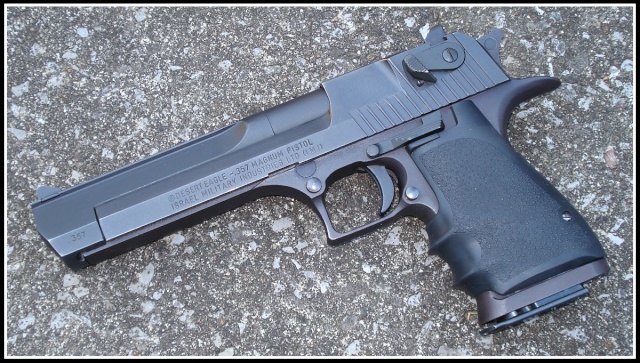 It came in to my LGS on trade and the price was too good to pass up. This one's chambered in .357mag, so I don't have to spend $1.50+ every time I pull the trigger although I do see myself eventually investing in the .50AE conversion barrel/bolt at some point. I can't wait to get it out to the range in the morning...